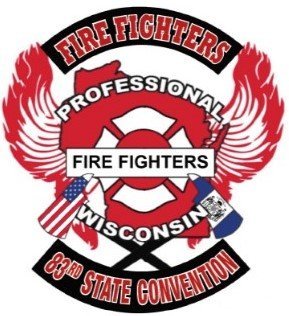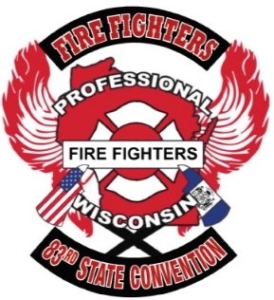 Dear Brothers and Sister;
We are honored to host the 83rd Professional Fire Fighters of Wisconsin Convention in beautiful Stevens Point at the Holiday Inn & Convention Center from June 19th through the 22nd, 2022.
When we are not responding to emergencies and protecting the citizens and visitors of our great cities and villages, we work hard to give back to our communities and make a difference both on and off the job. We continually work to earn and keep the trust of our communities, and to continue having a positive image within.
Continuing our tradition of creating a positive image in the community, over 300 Fire Fighters and their families from across the state will convene in Stevens Point to attend this event. When convention is not in session, the Fire Fighters, like yourselves, will be seen throughout the community exploring many of the pubs, restaurants, and businesses. We are looking forward to showing you all that Stevens Point and Portage County has to offer.
A high-quality professional Convention Program Book is published which enables Convention attendees to see not only where to go in the community, but also who supports our organization and all that we stand for. We are currently looking for Locals to purchase an ad for our program book. Having your support at our convention will give us the funding to provide the best experience possible and more importantly – giving to our Charitable Foundation.
Can we count on your support? The link below is an Advertisement Form for your convenience. All you need to do is place a check mark next to that size you choose, then email your high-resolution PDF in the correct size format to [email protected]. Fill out the rest of the form with your contact information and mail along with a check to the address listed above. Or contact us and we can send an invoice to pay online. It's that easy!!
If you have any questions or concerns, please feel free to contact me at any time.
Fraternally,
Matt Zander, Redcap and Convention Book Coordinator
Convention Ad Order Form Deadline: May 31, 2022):