Local 484 Home Brew Competition Rules
83rd PFFW Convention
Tuesday, October 6, 2020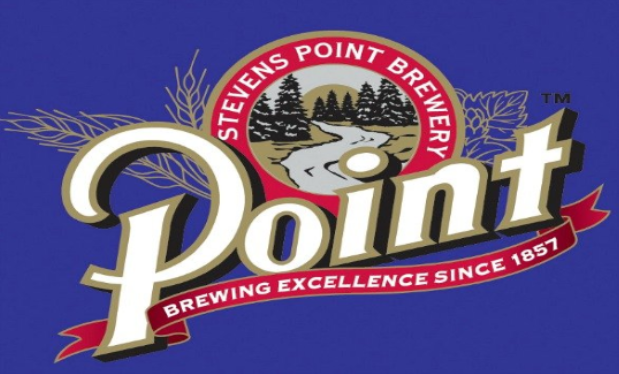 Competition Ban on Cannabis-Infused Entries
All and any cannabis-infused, or ingredient derivative of, beers are strictly prohibited from the Homebrew Competition. Any entrant found in violation of this rule will be banned from the competition and subject to additional penalties.
Entry Eligibility
All Homebrew Competition entries must be homebrewed beer, mead, and cider. "Homebrewed" means that entrants cannot use professional equipment or other means provided by professional brewers or breweries.
Homebrewer Eligibility
Homebrewers must meet each of the following conditions:
You must be a current IAFF &/or PPFW member when entering the competition.
You must be a member in good standings.
Homebrewer and Beer Registration is available online only on Eventbrite (https://83rdpffwconvention.eventbrite.com). No paper applications will be sent by mail or fax.
Entry Fees
A non-refundable fee of $15 per entry/competitor is due when registering. This fee will cover each entry into the First and Final Rounds of the competition.
The entry limit will be determined following the application process. Entry limit is determined by the number of entrants, entries, and demand for specific First Round competition.
No refunds will be given.
HOW TO ENTER THE NATIONAL HOMEBREW COMPETITION
Step 1: Competition Application
Members must apply online to participate at Eventbrite (https://83rdpffwconvention.eventbrite.com)
ENTRIES: Members/teams must indicate how many entries they would like to submit to the competition, up to a maximum of two (2) entries per person/team. The number of entries per person/team will be determined by number of applications and demand of entries. You will need specific beer entry details for the competition. NOTE: The competition and acceptance into the competition is on a first-come, first-served basis.
ENTRY LABELS: Print and attach the labels to each bottle using a rubber band only. Labels must be a minimum of 1.5" wide and 2" tall.
Entries may be edited until September 28, 2020, at 7 p.m.
Step 2: Scoresheets, Post-Competition & Final Round
Scoresheets are included in the competition rules. IMPORTANT: All Final Round winners are required to enter recipe information.
A Twelve (12) pack, at minimum, or 24 pack of 10-14 oz. bottles/cans per entry are preferred. Bottles/cans larger than specified measurements are subject to disqualification.
Bottles/cans less than 10 oz. are acceptable.
Bottles, cans, and caps must be free from labels, tape or any identifying marks. Bottles with raised lettering are allowed.
Entry Labels for each entry must be a minimum of 1.5"x 2" and rubber banded to each
bottle appropriately.
BEER BOTTLE QUANTITIES & APPEARANCE
All homebrewers entering the Homebrew Competition are required to bring the following quantities of beer for each entry. Bottles not meeting the requirements may be disqualified.
Container Size & Appearance Requirements
All homebrewers entering the Homebrew Competition are required to bring the following quantities of beer for each entry. Bottles not meeting the requirements may be disqualified.
Number of bottles
JUDGING: For each entry, bring seven (7) bottles for evaluation.
Entries not conforming to the above requirements may be disqualified. Disqualified entries may be judged but will not be eligible to advance.
We put these guidelines in place for sorting and anonymity purposes.
Tip: Please check to make sure your bottles fit in a standard case size box before entering. We will do our best to return the bottles to entrants
Tip: Keep it simple. When entering entries with ingredients such as fruit, vegetables or spices, avoid words like extract, puree, fresh, all natural, or canned – just indicate the ingredient used.
Judges and organizers will not classify or reclassify your entry. The competition will use the Beer Judge Certification
Special Ingredients & Entry Instruction Information
Do not use brand names, geographic names, or any other proper names of special ingredients. Adding regional information could compromise the anonymity of your entry and will be addressed.
To allow for accurate judging the brewer must list the special ingredient used and the classic ale, lager or experimental style on which the entry is based (if required). Beer entries not accompanied by this information will be at a disadvantage during judging.
All MEAD entries must include sweetness, carbonation, and strength information.
All CIDER entries must include sweetness and carbonation information.
And bring your recipe with you to the competition, the winner will spend the day with the Brew Masters of Central Waters Brewing Company to produce your brew. Central Waters Brewing Company will have the winning brew on tap in their tap house. The winner will have to find an establishment in your community to purchase your winning brew to sell, and have the proceeds donated back to your Local's charity.
Home Brew Score Card
Local 484 Beer Score Card (final)
*Events and judges are subject to change without notice