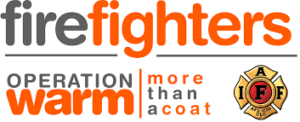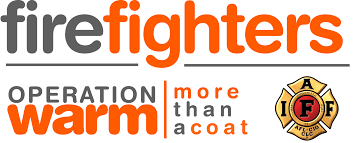 Our History:
In 2015, we started a new campaign and partnered with the IAFF & Operation Warm that helps our youth in our elementary schools, who are in need of winter jackets. A $25 donation will provide a brand new winter jacket. This program continues to grow as we expand the program throughout the public and parochial schools in the City of Stevens Point, WI and Portage County, WI.
We are proud in what we've accomplished so far, raising over $34,000 (over 1,500 jackets purchased) for our youth and we won't stop until every child in our community has a winter jacket.
Each year the Stevens Point Fire Fighters Charitable Foundation, Inc. sets out to raise funds to provide these coats to the children in our elementary schools. We would like to  expand our efforts to include all public and parochial schools within Portage County, WI. Currently, we are able to raise enough funds to purchase new winter jackets for the Stevens Point Public School District and Parochial Schools in the Stevens Point area. We will continue our partnership with the Stevens Point Public School District.
We appreciate the opportunity to work with you.
Feel free to contact Matt Zander at (715) 342-1933 or zanderm@stevenspointfirefighters.org if you have any further questions.
Please consider donating today!
https://www.paypal.com/fundraiser/charity/213959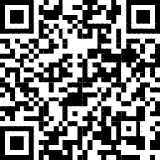 Scanning the QR Code will bring you to our Operation Warm PayPal donation page
Thank you for considering our charitable organizations for a financial contribution.
Multi-dimensional impact:
Our mission is to provide brand new coats to children living in need across North America– positively impacting their school attendance, self-esteem, and overall health & well-being.
Our coats are Made in the USA – Our manufacturing program supports hundreds of jobs and the economy in 14 states and partners with several minority-and women-owned businesses. Our newest supply chain partner, a Kentucky based "cut & sew" operation, is a non-profit organization that provides meaningful work for significantly disabled people, along with the support and services they need to succeed.
In 2012, at the IAFF General Convention in Philadelphia, a resolution was unanimously passed to partner with Operation Warm (OW). The resolution created a new program, Firefighters Coats for Kids. It outlined a USA-Made coat program, branded and designed specifically for IAFF affiliates, with the goal of bringing jobs back to North America. IAFF affiliates who've adopted the program have received tremendous publicity and positive reinforcement from their communities and local dignitaries. In 2014, to keep up with the growing potential of the program, OW rebranded to Firefighters for Operation Warm (FFOW) and incorporated the IAFF crest to better display the invaluable partnership.
Year after year, more households across North America will associate the IAFF with the exceptional support they provide to those less fortunate. A partnership of this magnitude could one day help to eliminate the issue of warmth amongst children living in poverty, forever branding firefighters as the catalyst.
Your contribution may be tax-deductible to the extent allowed by law. No goods or services were provided in exchange for your generous financial donation. The Stevens Point Fire Fighters, Local 484 Charitable Foundation, Inc. is a non-profit, tax exempt organization as described in Section 501(c)(3) of the Internal Revenue Code; EIN 47-4789616.