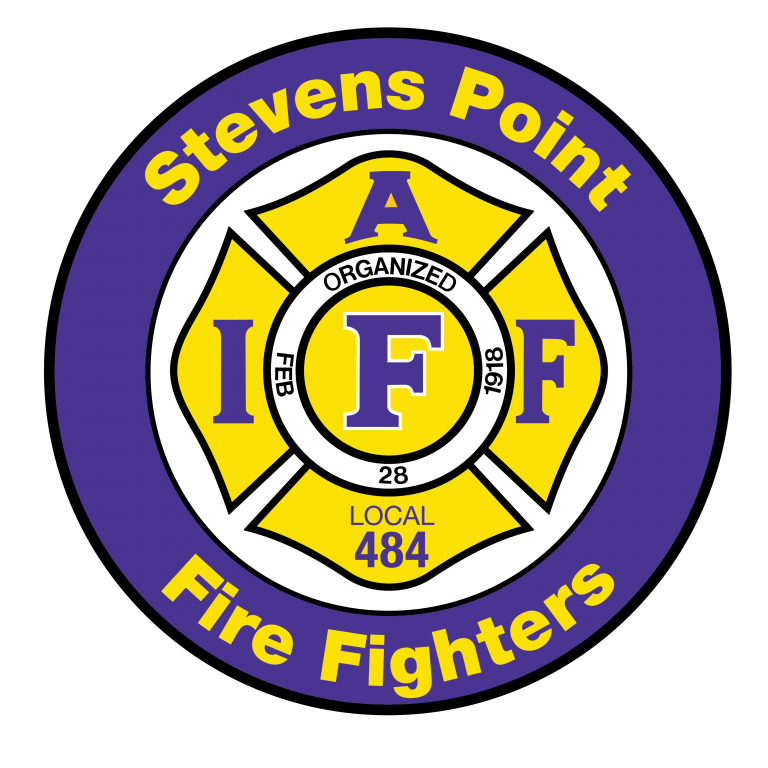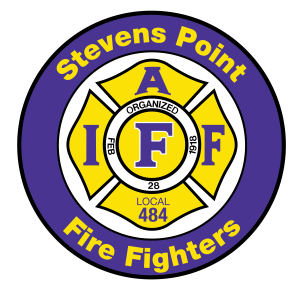 Welcome to our redesigned website…we are still in the process of getting everything updated.
The Stevens Point Fire Fighters, IAFF Local 484 currently has a membership of 39 full time Fire Fighters/Paramedics serving the City of Stevens Point and Portage County out of two strategically placed stations in the city. Our organization affiliated with the International Association of Fire Fighters (IAFF) on September 28, 1936 with 12 members. We are also affiliated with the Professional Fire Fighters of Wisconsin (PFFW).
We have a 4 person executive board that consists of a President, Vice President, Secretary, and Treasurer, along with various committees. We also support numerous youth and military organizations throughout the year through our charitable foundation.
Our Mission
The objective of the Local shall include but not be limited to: The organizing of all full time/career fire fighters; the securing of adequate wages and fringe benefits; the securing of just and reasonable hours of work and conditions of employment; the establishment of an equitable settlement of grievances; and the establishment of uniform treatment to all members without regard to race, color, creed, gender, sexual orientation, national origin, disability, rank or discrimination of any form.
President's Welcome: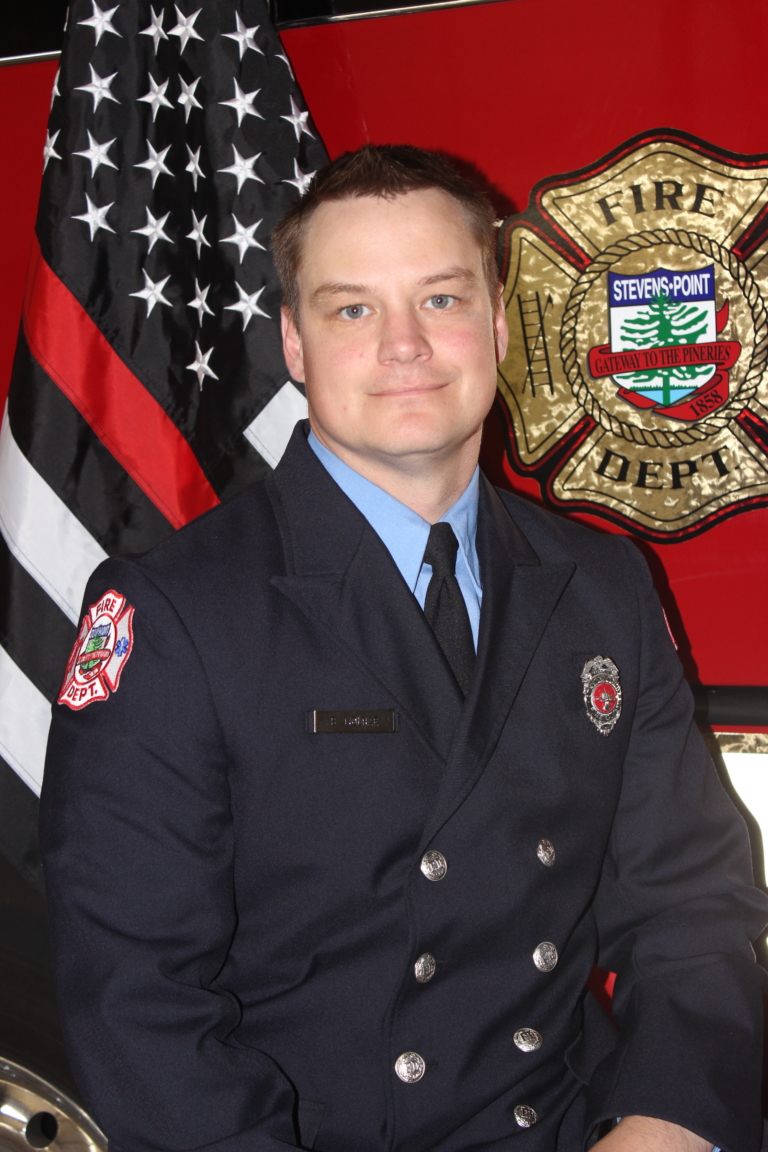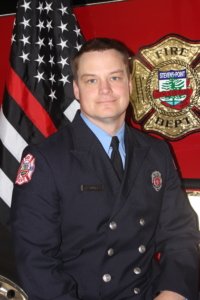 Welcome,
I am honored and humble to be the President of Stevens Point Fire Fighters Local 484.  I have been a member of this Local since 2012.  This is a fantastic group of men and women who have the best interests of their brothers, sisters and community at heart.
Local 484 currently has 39 active members who are crossed trained as Fire Fighter/Paramedics, who works at the Stevens Point Fire Department. The fire department serves the City of Stevens Point and areas of Portage County, WI. We also work closely with other agencies through our MABAS 110 division.
Our Local, plays an active role within the community we serve through our Charitable Foundation. We have raised numerous funds through fantastic events and we donate time and monetary gifts to organizations and individuals that are in need. Some of the programs we are involved in are MDA, Operation Warm, and Honor Flight.
I would like to thank you for taking the time for visiting our site and virtually digging into what we are all about. Please feel free to reach out if you have any questions or comments.
Sincerely,
Ben Molnar, President
Stevens Point Professional Fire Fighters
International Association of Fire Fighters Local 484
AFL-CIO, CLC
Please consider the Stevens Point Fire Fighters Local 484 Charitable Foundation for your shopping on smile.amazon.com. Amazon Smile will donate a portion of your total purchase, at no cost to you.